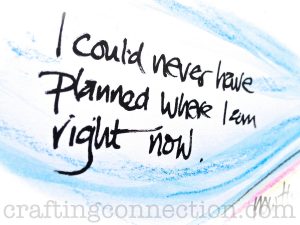 … taking the brilliance of coaching one step further…
… stepping into my own creative leadership…
… and redesigning my life from the core…
Book NOW
"I am still so in awe of the breakthroughs. It was a truly powerful, insightful and deeply intense session full of revelations and connections from which I emerge feeling both motivated for the future and serene about the now!

And the cherry on the cake is the visuals!! My own thoughts and emotions and words all merged together into a complete picture which makes my heart swell each time I look at it! I could not have got myself a better Xmas present!

I feel you heard the song inside of me and am showing me what I am. Perfect. I am moved, inspired and proud"

Julie A Kennedy, December 2014

What is Visual Coaching for Creative Leadership?
A service AND a product –
Visual Coaching Sessions with a potential based coaching approach where clients discover and align with their values and potential for development, transform old narratives, design new paths forward in their life and work.
Hand drawn personal "Big Pictures" developed from the coaching conversations with the client. A tangible anchor supporting their on-going development.
Taking the brilliance of coaching one step further and creating personalised maps from coaching sessions, the discoveries and learnings are anchored in, becoming a constant reminder to clients of their own brilliance, clarity and direction.
We discover your personal drivers, values and potential, drawing them into your Big Picture
We bring those drivers into line with who you are and what you do
We draw your map and then together make new connections, new ideas and new solutions otherwise often unseen or overlooked.
Who is it for?
Entrepreneurs
Outplacement
HR and Career Development
Personal Leadership Development
Employee Engagement
What you gain:
A "Big Picture" clarity of vision, direction and purpose
Increased motivation
Increased engagement
Increase energy
"I really enjoyed the process. It gave me an exciting view into the future and something to be proud of. It grounds me and helps me step into my presence, power, here and now and making the future happen now.

It was a moment of mindfulness and an artistic snapshot of me, my life, my now, in colour and no longer just in my head where its light can be dimmed out by the daily doubt that the negativity bias of the brain invariably casts."

Steffi Thomas December 2014
If you are someone who is interested in directing your personal or professional life in the direction, which totally resonates with who you are, then let's have a chat.
Now is the perfect moment to make this happen.
If this resonates so far, connect with us to see if we are a match to create this together.
Looking forward to hearing from you
Vanessa Smith
Save