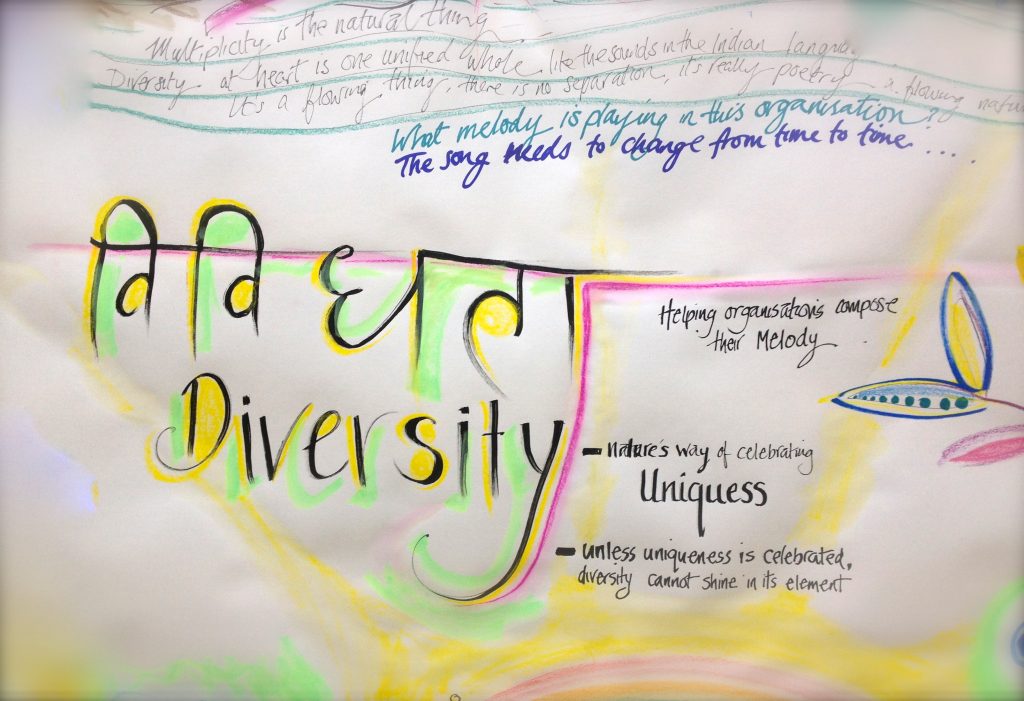 I realise that there are so many things we share as human beings, so many things we naturally come together on. When we seek out those NATURAL CONNECTORS with others, we are like musicians who have found the harmony between each other, and we are ready to begin the organisational or personal work at hand – together.
In India over the last week at the Being at Full Potential Summit on Diversity, I found that TEA is one of those elements that bind one frontier to the next; one person to the other, making it a great way to start, to begin.
Before stepping into our sessions on Diversity, we would sit in the golden dawn and drink chai under the tall trees with a cacophony of bird song above us.
Together we have touched on the essence of Diversity within ourselves and the workplace, we have painted those conversations and the wisdom that came from each of the participants. We are now in the process of carrying that into the world creatively (the best way we know how.)
A deep thank you to all