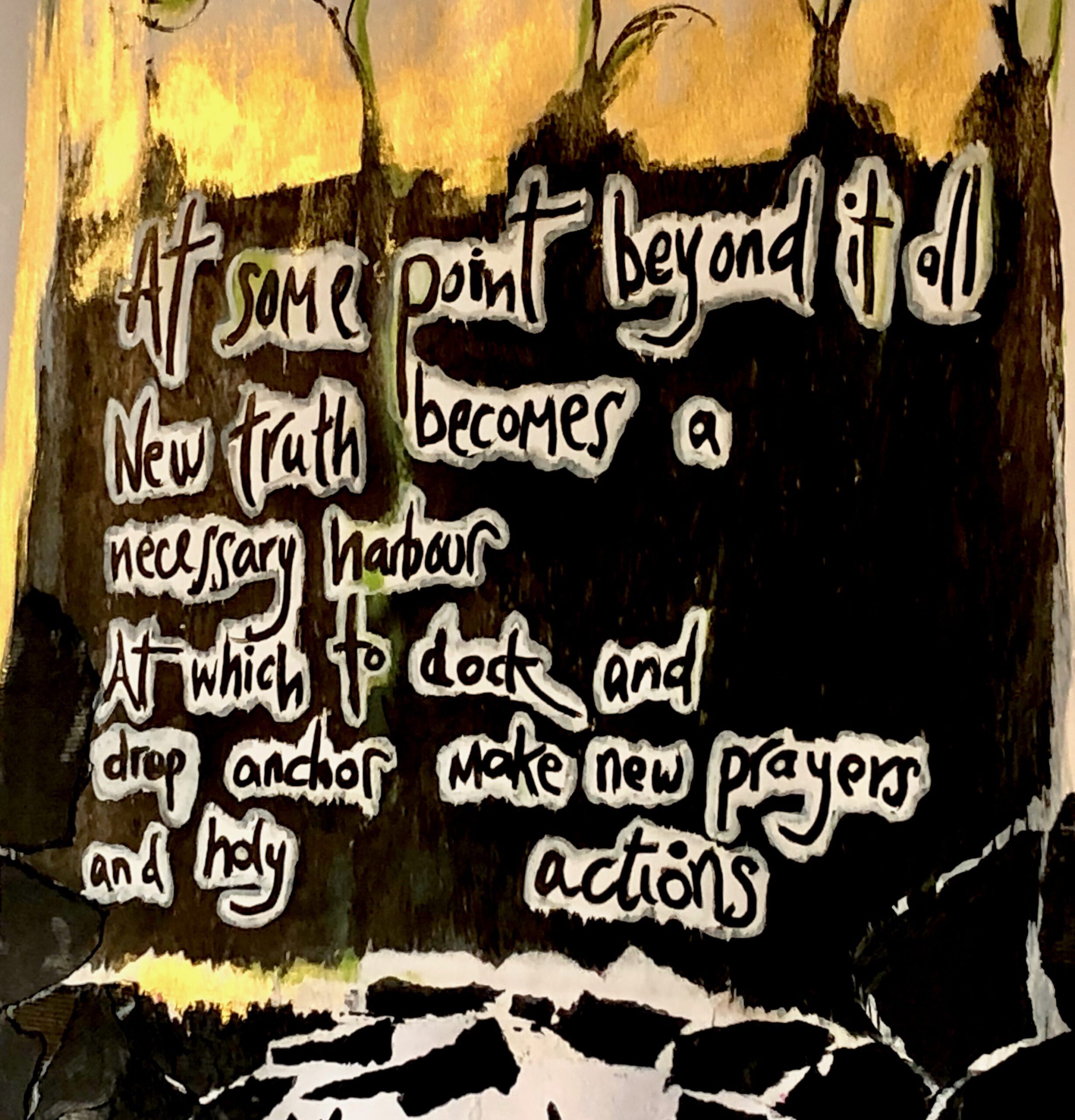 In the summer evenings the sun arrives in my lounge, and at about 9.30pm there is a golden late afternoon light that pours in. It's a magic moment, one I have always enjoyed. 
The other day with all the unrest going on something wanted to be written on the blank sun-drenched paper on the wall:
At some point

Beyond it all,

New truth becomes a necessary harbour

At which to dock and drop anchor,

make new prayers

and holy actions.