Discovering, Mapping, Transforming
Creative Leadership / Facilitation / Visual Harvesting / Big Picture Thinking
Nothing is fixed, everything is malleable and re-workable.
What we do and who we think we are is an on-going, ever changing conversation.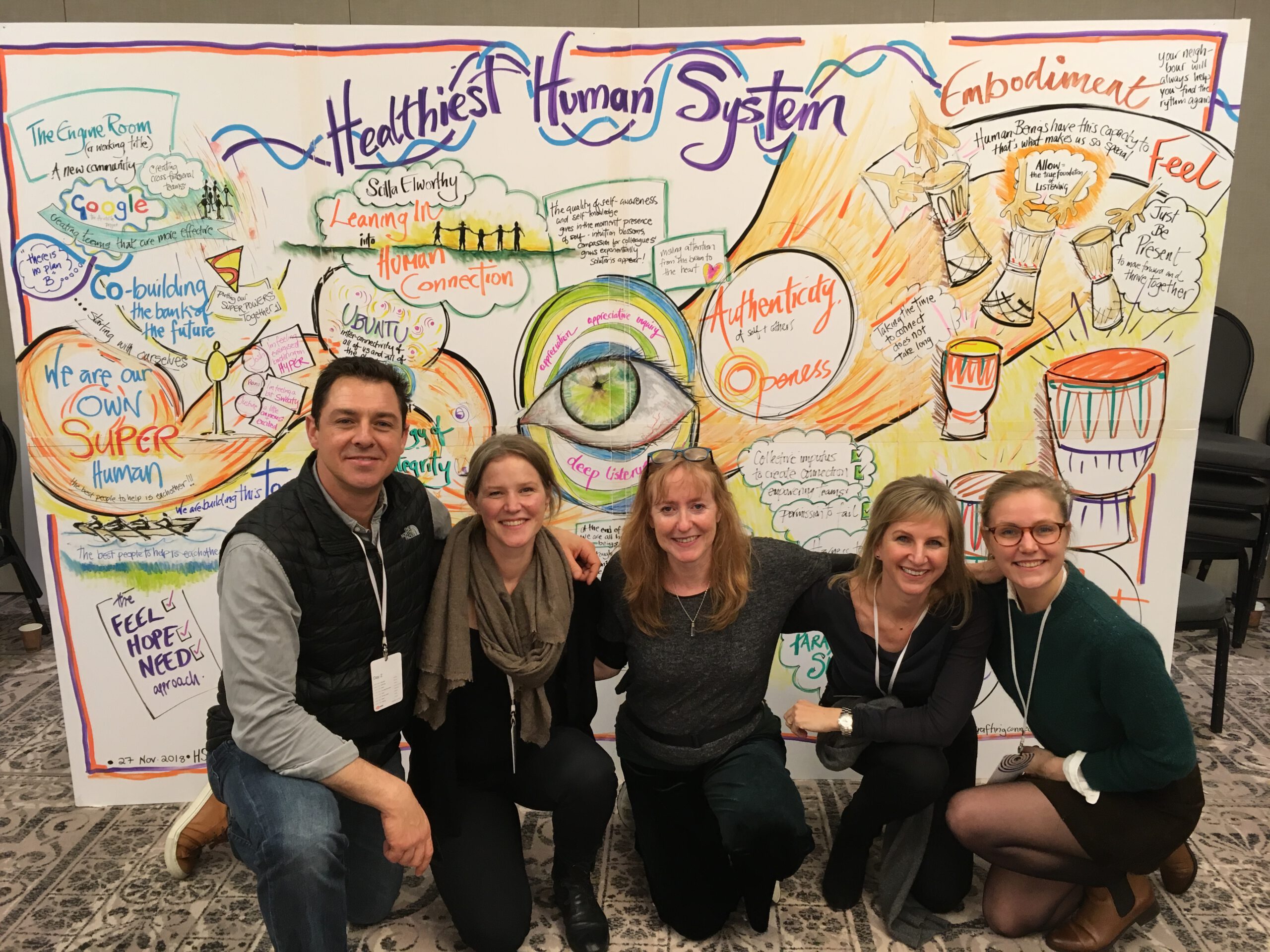 We specialise in Creative Leadership Development and Deep Change. Our work offers a way in to a creative part of you which will surprise, perplex, clarify and deepen the conversations you are having.
Our Creative Leadership work is especially useful to elevate innovation, creativity, awareness, energy, ownership, and engagement. It wakes people out of their fixed zones and into their own adaptable creative systems.
Over the years I have come to see that I carry a space with me which I hold for clients to work and re-create in. It's a big creative space where the senses and intuition comes to life. As I facilitate visually for clients the process makes me listen very deeply, and opens doors for bigger insights, larger questions, with more inspired and aligned results.
I turn concepts into visuals and metaphors that people can relate to and identify with.
For me the world is a connected network and I like to join dots, and map out unseen possibility for people.
I believe that we are all so much more than we allow ourselves to be and I love facilitating the process of bringing that bigger more connected person out into the world.
In appreciating the messiness of situations, and holding the "not knowing" long enough, complexity is simplified and becomes more manageable so processes can flow and deep change can occur.
"Vanessa's work compliments and simplifies the rational approach and offers a fresh, different, and colourful way in. Her work makes the concepts being discussed more global, conceptual and strategic."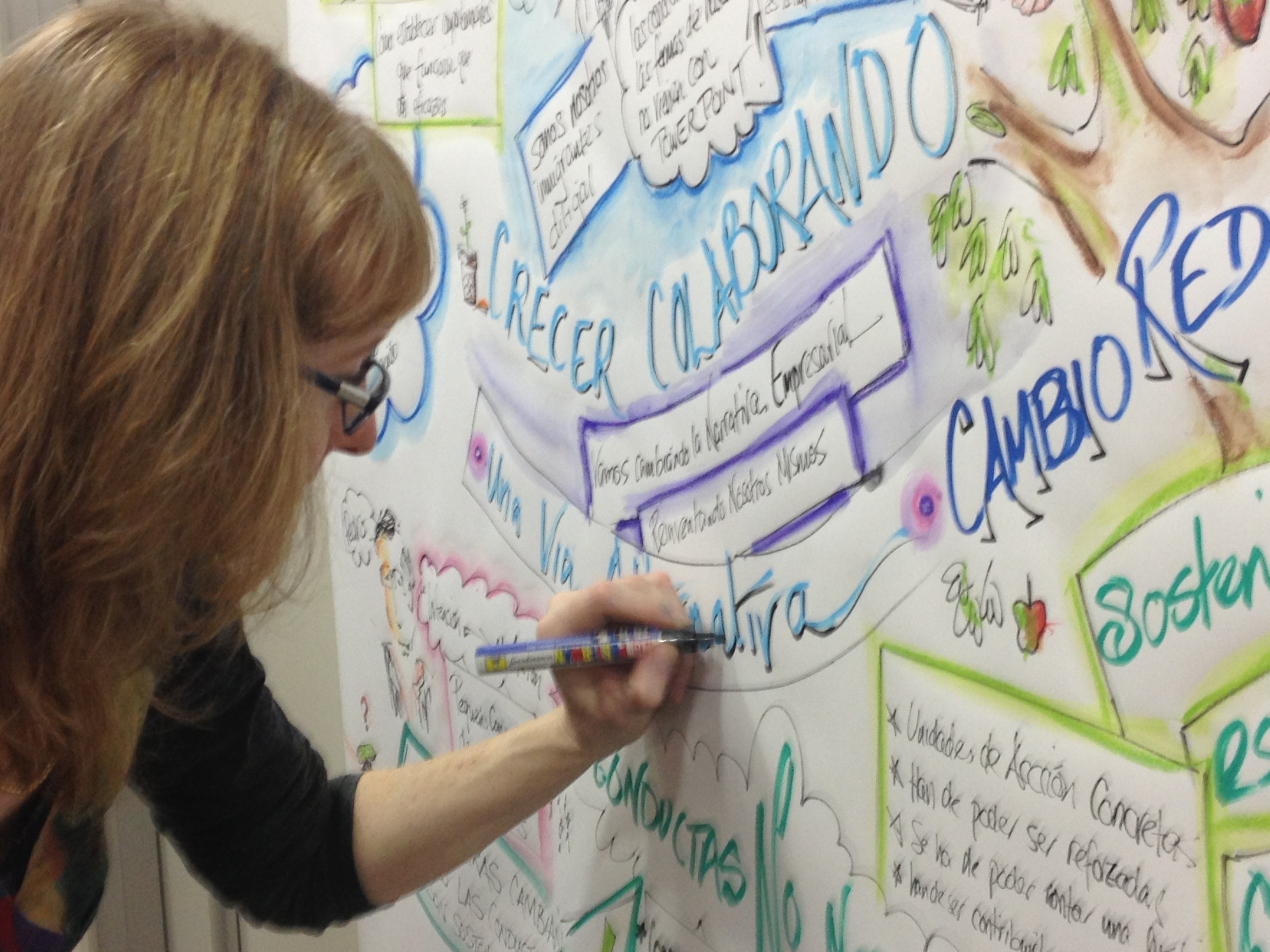 "Vanessa did an incredible job understanding and capturing what our business does. I hired Vanessa for a time-lapse video my company needed to create in record time because we were going to be featured in a prime-time television programme in Spain.
It was definitely the best possible decision we could have made, and we definitely recommend Vanessa's art and experience."
Originally from New Zealand, Vanessa works in English and Spanish and recently even without too much need for any language at all!
2008 onward – Visual Facilitation, Consulting, Coaching, Training, Audio Visual Development
2019 – Human Potential Team Trainer with Being at Full Potential
2017 – Human Potential Organisational Trainer with Being at Full Potential
2016 – Human Potential Certified Coach with Being at Full Potential
2011  – Transformational Leadership Coach Training Centre for TPLC, Netherlands
2010  – Marketing Coach Training, USA
2008  – Professional Certified Coach, International Coach Academy
1992 –
Won the Media Peace Award for her documentary "
Winter of the Mind"
1993 – Documentary making at CESE – environmental NGO, Pátzcuaro, Michoacán, México
1993 – Bachelor of Communication Studies, AV Comm. Auckland University of Technology
1989 – Royal Society of Arts English Language Certificate TEFL, United Kingdom